Chasity Martinez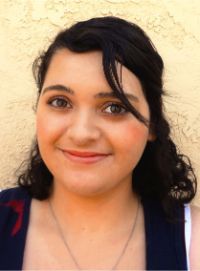 Chasity Martinez
University of Nevada, Reno
Chasity Martinez is a senior at the University of Nevada, Reno, where she is majoring in Atmospheric Science and minoring in Mathematics.
Since her freshmen year, Chasity has been involved with the InterVarsity Christian Fellowship chapter at UNR. This will be her third year leading with InterVarsity as a small group leader. Through InterVarsity, she has been able to grow in her faith and participate in summer urban projects in both Sacramento and Oakland, CA. It was from these experiences that she learned about a variety of social issues plaguing our nation, and God's promise to provide healing and restoration to all of these broken places and systems. She believes that God invites us into this work of restoring Shalom to all the world through having a right relationship with Jesus, people, and the earth. This is what led her to connect her faith with her passion for climate science. Knowing that climate change was real, and an issue that could have major negative impacts on ecosystems and vulnerable communities, she was motivated to take action not only by her studies but also by her faith.
Chasity's hope through her fellowship is to engage her InterVarsity community and other Christians on her campus about why they should care about climate change. She hopes that they would not only be leading their campus in conversations about climate change, but also that their care of the earth would serve as a witness to God's love for all creation. In her free time, Chasity enjoys spending time with her family and friends, reading, and journaling.