Mason Tennell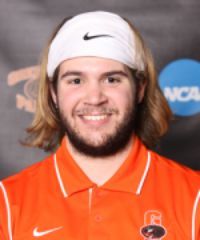 Mason Tennell
Greenville College
Mason is an undergraduate student at Greenville College (IL), where he is studying Environmental Biology and Biology Education.
At Greenville College, Mason works for both the academic coaching and campus safety programs, along with playing for the tennis team. In his hometown of Pekin, Illinois, Mason has helped lead a sports camp in the housing projects, along with joining on many mission trips with his hometown church Grace United Methodist. Mason loves the outdoors, playing tennis, and hunting.
What are you looking forward to as a YECA Fellow?

I believe the YECA fellowship help enhance my skills that I can use to help educate youth and community members of environmental issues, as well as sharing the gospel and what God has to say about creation care. As I am studying to be an educator I believe the communication skills that I will learn here while conveying the need for climate action will be very helpful in the future when I educate others about this need. This fellowship will also help me enhance leadership skills that I will be able to use in a school setting to lead a school organization in climate action.