Zavia Jenkins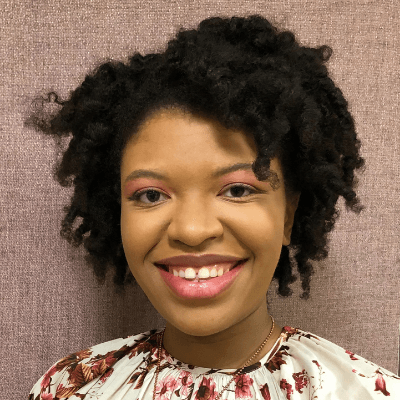 Zavia Jenkins remembers the first time she witnessed her culture and the environment intersect. It was at American Beach, where she watched members of her community pray and honor the ancestors lost in the Middle Passage. There, she understood the interconnectedness of her people, the land, and the ocean.
Born in Chesapeake, Virginia, Zavia grew up along a salt marsh in Nassau County, Florida, in the Gullah/Geechee Nation. With wildlife all around the marsh (and Animal Planet on rotation), she was drawn to the natural environment. Living there influenced her decision to study marine science at Stetson University. During her time there, she interned with the St. Marys Riverkeeper and conducted her senior research in the Volusia Blue Spring. This work allowed Zavia to explore shoreline restoration, water quality testing, and the impacts of invasive species. In 2020, she graduated from Stetson University with a bachelor's degree in Aquatic and Marine Biology.
After graduation, she worked as an archivist for the Gullah/Geechee Nation and completed the Climate Reality Leadership Corps training. She currently works as a RAY Diversity Fellow at Ocean Conservancy, a Faithful Climate Action Fellow, and a Thriving Earth Community Science Fellow. These opportunities allow Zavia to collaborate with different communities to address climate change. Throughout her career, whether it's science, music, or the arts, culture has been the driving force. As a Community Fellow for YECA, Zavia intends to continue drawing on her cultural foundation while striving to amplify the voices of those communities often left unheard.
When she's not working, Zavia enjoys producing and playing music, reading, drawing, and exploring the vast sci-fi/hero universe. She hopes to combine her interests in science and music to study acoustic ecology and eventually produce music for environmental studies, as well as artists, tv, and film.