Andrew Kinzer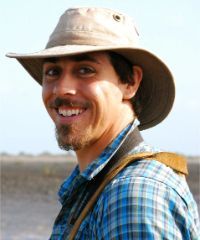 Andrew Kinzer
Senior Advisor
Andrew is currently working as a research associate with Cirrus Partners, an agricultural consulting company. He is also working as a research assistant with the International Forestry Resources and Institutions (IFRI) research network, at the University of Michigan. 
He received a B.S. in Environmental Studies and a Human Needs and Global Resources Program (HNGR) certificate in development from Wheaton College, IL. Andrew worked as a landscape ecology intern for the African Wildlife Foundation in Tanzania while a student at Wheaton. After graduating he started a job as the Research Program Coordinator for a Christian conservation organization called A Rocha Kenya. While most of his work at A Rocha revolved around ornithological research, he developed a keen interest in forest ecosystems, their governance, and the reliance of local communities on those resources. His experience with A Rocha in Kenya served as the catalyst he needed to draw together his love for nature and the scientific knowledge needed to go beyond simply enjoying it. Andrew gained practical insight into working in communities with very real and immediate needs, while also solidifying his belief that both ecosystems and human communities can thrive in the same place, at the same time. As Christians, Andrew believes we have a unique role to play in bringing the hope of Christ and God's redemptive plan for the entire world into the messy and broken world of conservation.
Andrew lives in Ann Arbor, MI, with his wife, Alex, who is pursuing her Masters of Landscape Architecture at the University of Michigan.