Matthew Groves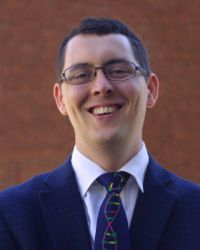 Matthew Groves
Matthew Groves is a science and faith educator currently living in Nashville, where he recently graduated from Vanderbilt Divinity School. He uses his background as a science undergraduate and an Appalachian to help bring some harmony to conversations often known for conflict. Matthew teaches at Sunday School classes, youth groups, and campus ministry gatherings to build scientific literacy in the church, particularly on the topic of climate change. 
Matthew majored in Physics and Religious Studies at the College of William & Mary, where he met his wife Sarah, a cancer researcher at Vanderbilt. They enjoy gardening, playing with their dog Millie, cooking, and reading (a few current favorites include Wendell Berry, Will Campbell, Thomas Merton, and Dostoevsky). 
Contact Matthew or learn more about his work on climate change at his website, matthewdgroves.com.