Lindsay Garcia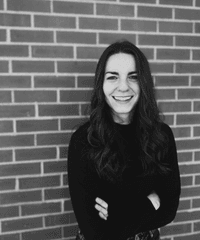 Lindsay Garcia
Communications Director
Lindsay Garcia is the Director of Communications at Young Evangelicals for Climate Action (YECA) and Evangelical Environmental Network (EEN), YECA's partner ministry.
She received her B.A. in English and Creative Writing from Gordon College in 2018 and has since done marketing and communications for other nonprofit organizations. She also developed a passion for education and creation care while working as an interpretation ranger and adventure guide in Rocky Mountain National Park. 
Lindsay was raised in Greeley, Colorado and currently lives in Littleton, where she is studying Christian Formation at Denver Seminary. 
-Contact Lindsay at lindsay@creationcare.org
-Connect with Lindsay on LinkedIn