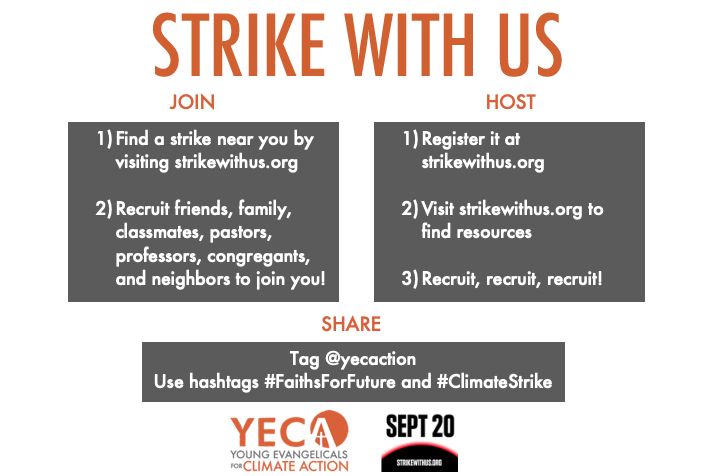 On Friday, September 20, people from all corners of the world will join together for the largest climate demonstration in human history. This will be the start of a movement that will emphasize the importance of climate action throughout 2020 and beyond. Christians must play a critical role in the movement, providing the moral leadership to call for bold action in addressing the climate crisis. We have an opportunity to act on our Biblical values and join an international network demanding climate justice for all. 
Join us in caring for God's creation and for His people by attending or creating a local action!
*Y.E.C.A. has not officially endorsed the demands of the Strike With Us coalition.