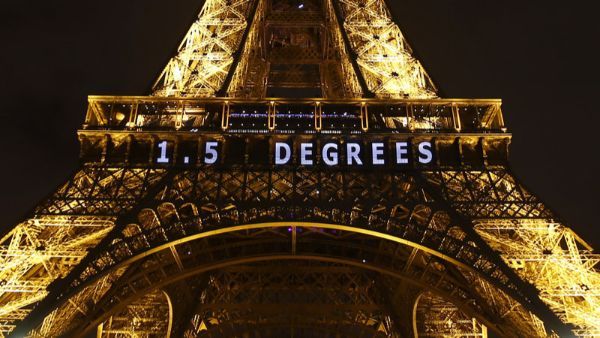 Today, President Trump sent official confirmation to the U.N. Secretary-General of his intention to withdraw the United States from the Paris Climate Agreement. The agreement includes virtually every nation in the world and is the first comprehensive roadmap for how the nations of the world will work together to mitigate and adapt to climate change. With the communication sent today, the U.S. will officially withdraw from the agreement on November 4, 2020.
In response, Y.E.C.A. National Organizer and Spokesperson Kyle Meyaard-Schaap released the following statement:
"As Christians, we have every reason to be concerned about our warming world: Jesus tells us that the best way to follow him is to love God with everything we've got and to love our neighbors as though their current circumstances and future prospects are our own. We know that climate impacts are threatening both God's good world and our neighbor's good. Addressing climate change and keeping warming as low as possible, then, is a concrete way for us to get better at following Jesus' command.
Yet the Trump Administration is committed to the exact opposite. We disagreed with this decision two years ago and we disagree today. The science is clearer than ever: we must drastically reduce emissions to avoid increased health problems and unprecedented weather events. It is not the time to shirk responsibility. It is time to rise up and take bold, concrete action. It is immoral and irresponsible for the United States to abandon our commitment and withdraw from an agreement signed by virtually every nation of the world. The U.S. should be a leader in the effort to protect God's creation, but the President's actions today do the opposite.
Despite the immoral myopia of our leaders, we will never stop fighting for God's creation and for our neighbors' good. People's very lives hang in the balance. Even if those in power choose to ignore the stakes, we won't."