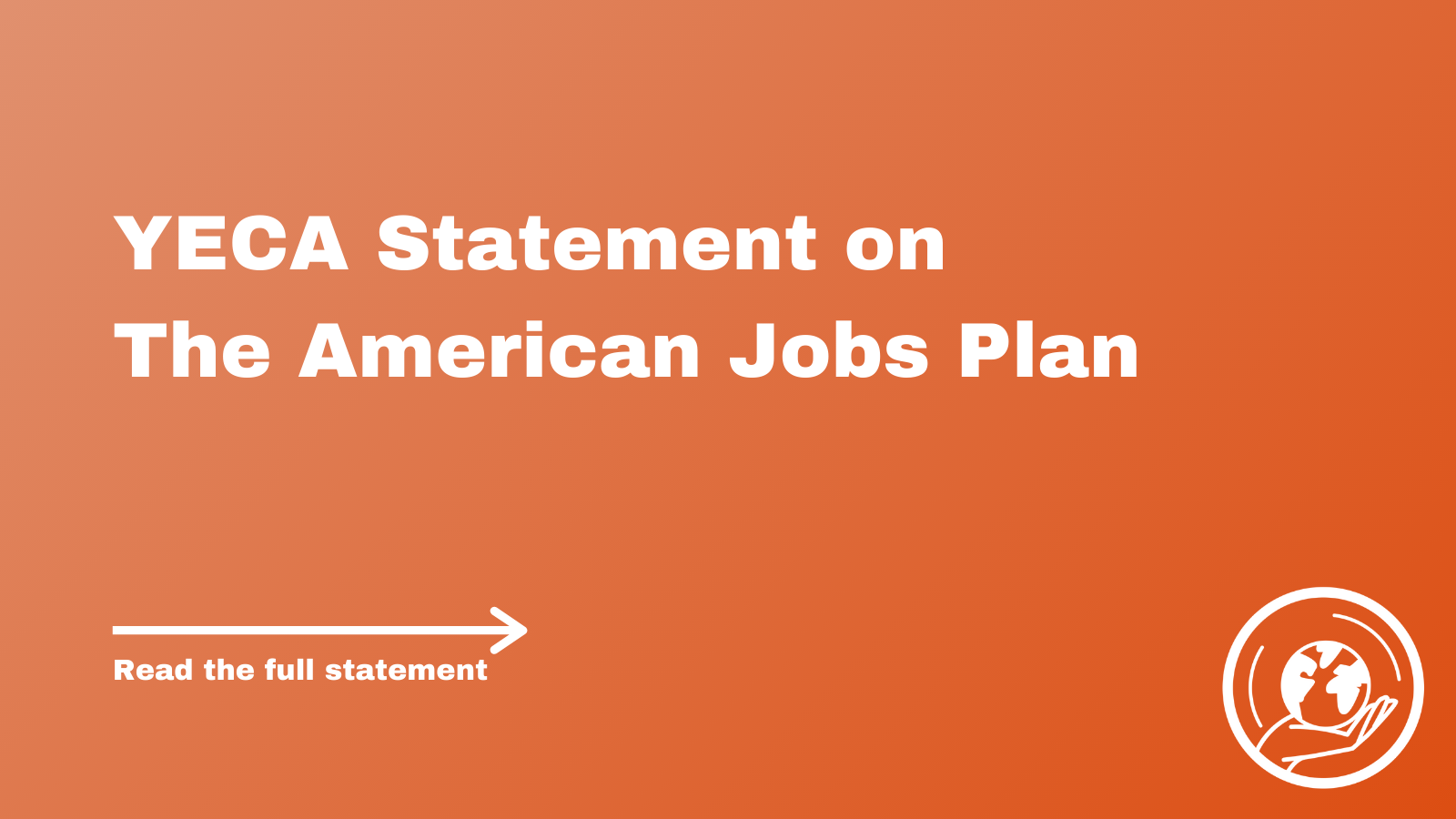 Today, President Joe Biden formally introduced the American Jobs Plan as part of his "Build Back Better" plan to respond to the economic impacts of the COVID-19 crisis. This comprehensive plan seeks to address critical infrastructure needs, create well-paying jobs, invest in clean energy, build resilience against the impacts of the climate crisis, and address long standing economic and racial injustice. 
In response, YECA National Organizer and Spokesperson Tori Goebel released the following statement:
"The COVID-19 crisis has highlighted intense, historic inequalities and it is abundantly clear that our current systems are deeply flawed. This is a unique moment to boldly transform our society and create a better future, and that is why we are glad that President Biden is introducing the American Jobs Plan and calling on Congress to act.
"Events like the recent Texas power outage remind us that infrastructure in the United States is woefully ill-equipped to handle the climate crisis and is in desperate need of improvement. 
The President's plan would invest over $2 trillion dollars over the next eight years to improve and transform our internet infrastructure, water systems, electricity grid, and transportation systems. In addition to improving climate resiliency, this plan incentivizes the clean energy transition and lives up to President Biden's campaign promise to target 40% of climate and clean infrastructure investments in the communities most impacted by climate change, systemic racism, and economic injustice. 
"Addressing the climate crisis requires that we uproot systemic racism, invest in communities, and defend workers' rights. "Build Back Better" cannot just be a snappy slogan—it must be a mission. We must rebuild from the COVID-19 pandemic by combating inequality and long standing economic injustice. According to Data for Progress, a supermajority of independents, Democrats, and Republicans support the Build Back Better Plan and say Congress should be doing more to help the U.S. recover from the pandemic and invest in infrastructure. We call on Congress to avoid partisan fighting and work together. We have the powerful opportunity to transform our society and cannot let it go to waste."