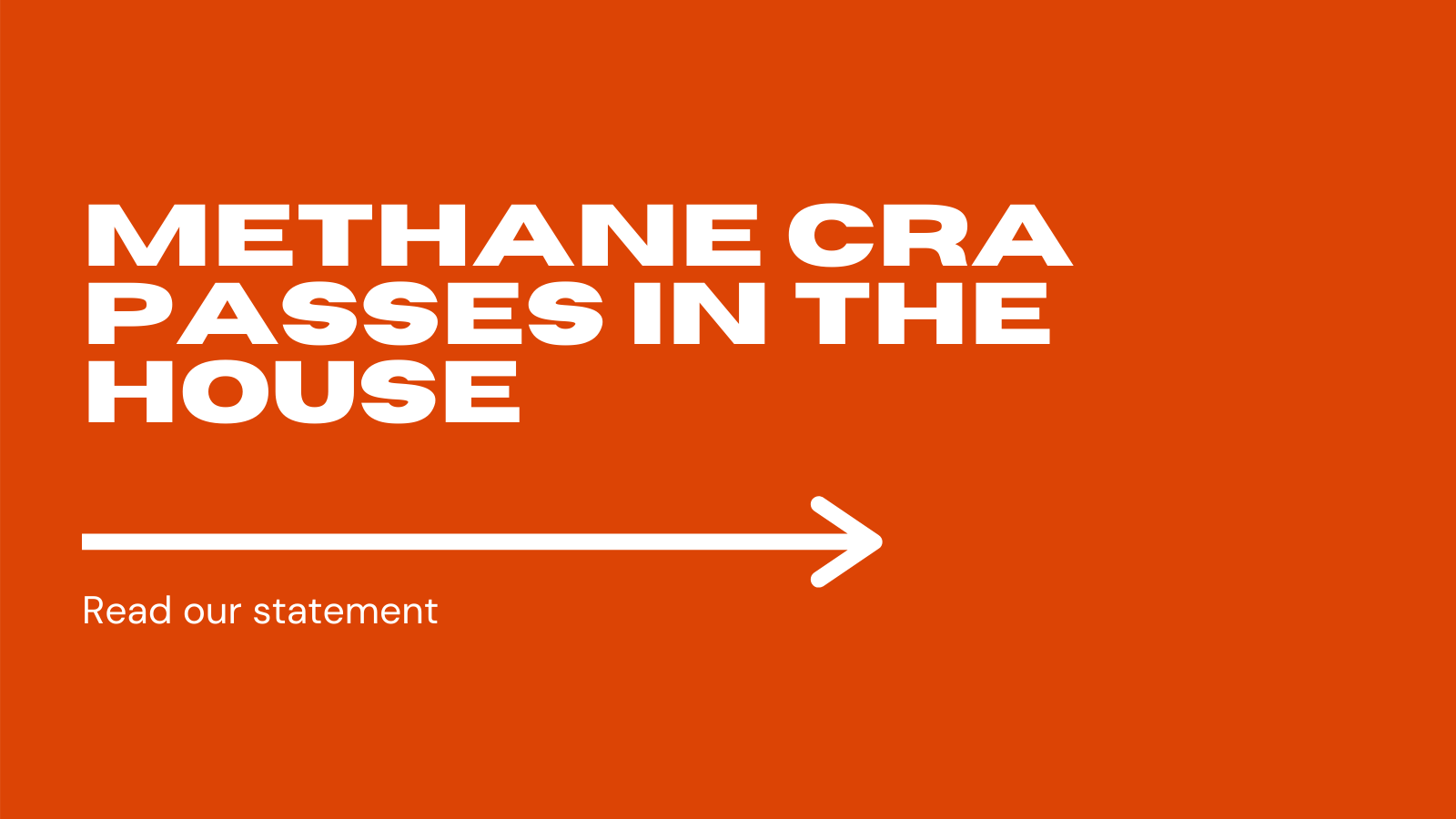 Today, the House of Representatives passed a resolution to reinstate vital Environmental Protection Agency methane safeguards. In April, the Senate passed a companion resolution with bipartisan support. 
Utilizing the Congressional Review Act (CRA), this resolution will reverse actions from the Trump administration that sought to roll back critical protections against the oil and gas industry. 
Now, this resolution will head to President Biden's desk for his signature. 
In response, YECA National Organizer and Spokesperson Tori Goebel released the following statement:
"We are thankful for Representatives Diana DeGette of Colorado, Scott Peters of California, and Conor Lamb of Pennsylvania for introducing this important resolution to undo significant damage caused by the Trump administration's reckless actions. 
"Methane is a potent and dangerous greenhouse gas. The climate crisis is already impacting communities and it will only get worse if we do not swiftly reduce emissions. According to the Intergovernmental Panel on Climate Change, reducing short-term pollution, including methane, can help to significantly limit warming to 1.5 degrees Celsius above pre-industrial levels. The passage of this resolution will help to get the United States back on track toward a healthy, clean future. 
"Reducing methane emissions will lead to improved public health. Over 85% of the medical studies that have evaluated the gas industry's impact on health find that pollution from oil and gas facilities is highly detrimental to the health of both children and adults–this includes heart failure, asthma, and the exposure to known carcinogens. This isn't just an isolated or rare problem. 2.9 million children attend a school located within 0.5 miles of an oil/gas facility and 12.6 million households are also within that radius. 
"We urge the Biden administration to not just reinstate standards from 2016 but to quickly develop even stronger protections for the sake of God's creation and our neighbors. We do not have time to waste."