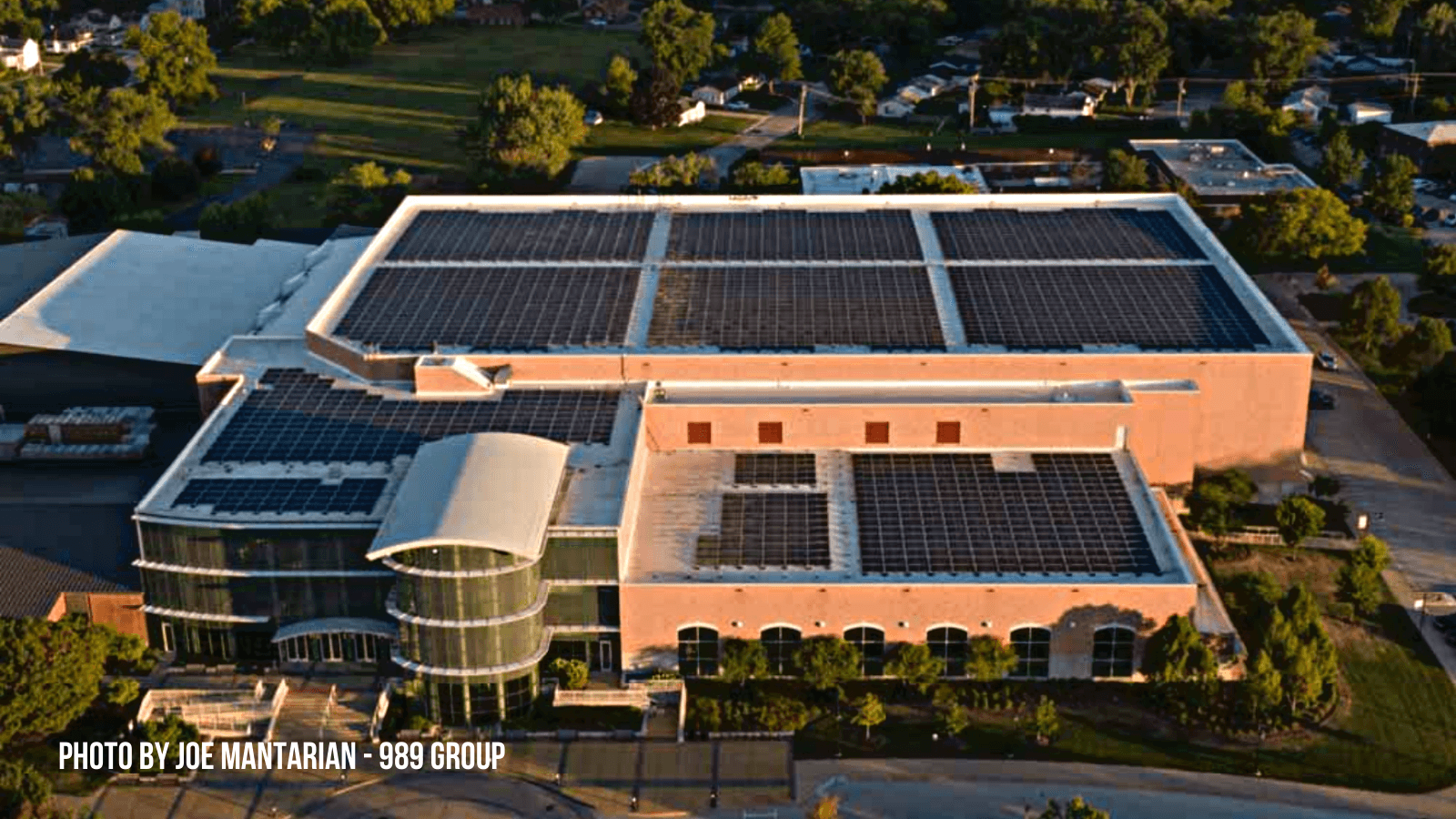 In November 2021, Olivet Nazarene University completed the installation of 3,124 solar panels on two campus buildings. The panels, provided through a partnership with SunVest Solar, produce a maximum of 1 million watts (megawatts) of electricity during peak sunlight and are estimated to produce about 1,250,000 kilowatt-hours of electricity per year.
Olivet's solar panel project began over three years ago, when Dr. Nick Boros, professor of mathematics, presented the potential energy cost-savings if the university were to add solar arrays to its campus. Dr. Boros's presentation caught the attention of Dr. Mike Pyle, associate dean of the Walker School of Science, Technology, Engineering and Mathematics, and Dr. Ryan Himes, professor of biology; and the two conducted further research on how to implement the idea. Now installed, the arrays are expected to save the college $45,000 per year, on average, in electricity costs over the next 25 years. 
After a consultation with Kankakee Community College–a school which has utilized solar panels on its own campus and provides training in the solar industry–and a competitive bidding process involving multiple solar panel companies, installation began on Olivet's campus in the summer of 2021. 
In addition to saving money, the new arrays will now help Olivet avoid releasing 1,000 tons of CO2 annually. That's the equivalent of saving 100,000 gallons of automobile gasoline or planting over 15,000 trees per year! 
Since the beginning of the project, Dr. Himes has continued researching clean energy, as well as recording the details of the Olivet solar array project to help guide other institutions through the same process. His collaborative work with students was recently published in the Journal of Science Policy and Governance.
YECA is excited to see schools like Olivet taking steps to increase their renewable energy usage and hope this project will inspire universities across the country to do the same.
Click here for more information about Olivet's solar panel project.