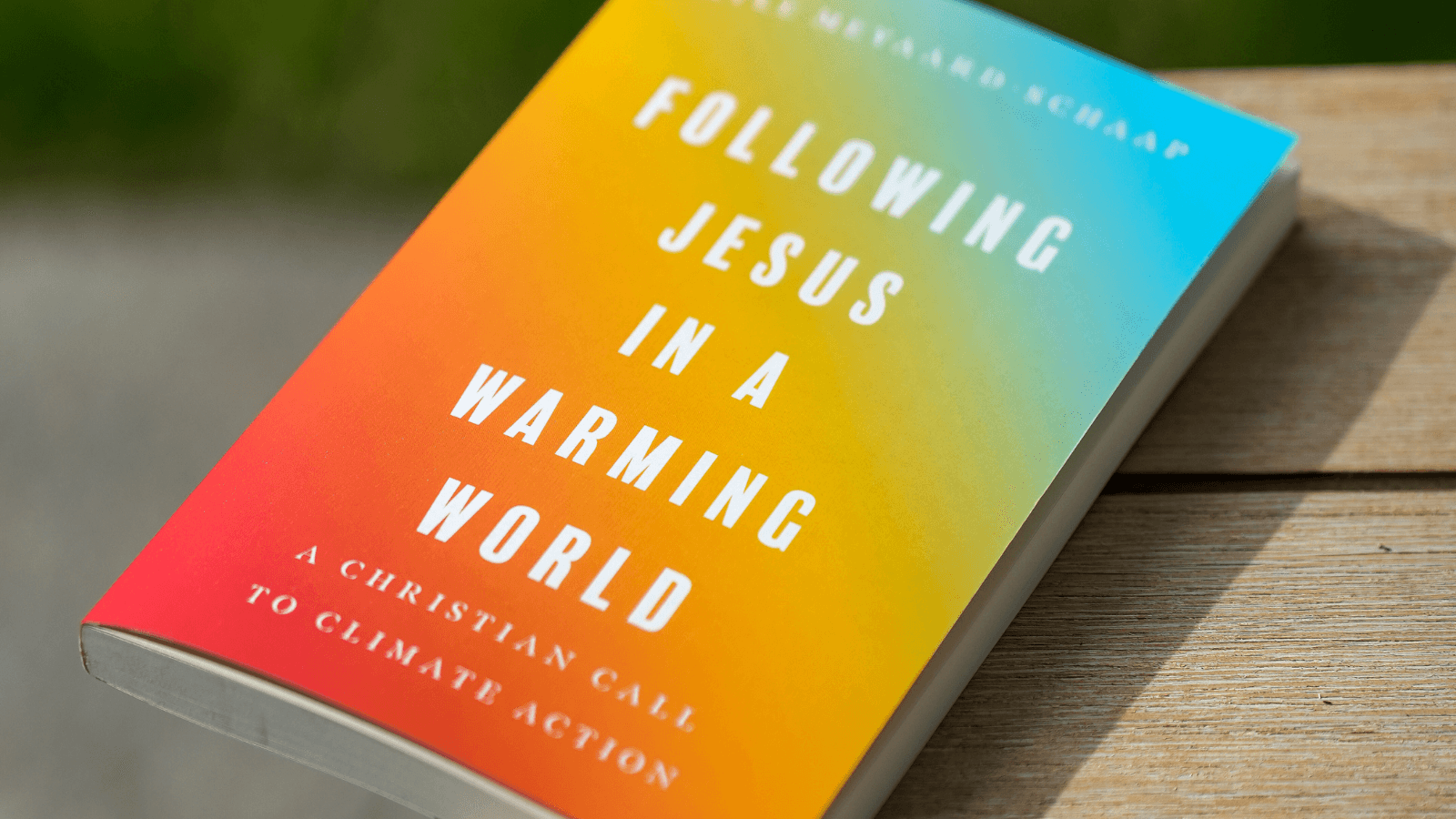 Released on February 21, Following Jesus in a Warming World is a new book from former YECA National Organizer and current Senior Advisor Rev. Kyle Meyaard-Schaap. Described as "a field guide for Christian climate action—one grounded not in a sense of guilt or drudgery, but in the joy of caring for creation," this book calls Christians to a deeper understanding of discipleship and witness. YECA is thrilled this practical and hopeful guide exists.
Our motto, Love God, Love Your Neighbor, Act on Climate, has always been far more than just a motto. It is a reminder and an extension of the Greatest Commandment. In this book, Kyle humbly presents a passionate and well-reasoned call for Christians to go back to the Greatest Commandment and expand our understanding of what it means to follow Jesus here and now. Following Jesus in a Warming World invites readers to reconsider and expand our understanding of evangelism and what it truly means to spread the Good News in light of the climate crisis. For many young people who yearn to feel seen and understood in their faithful advocacy, this book bears witness to the urgency of the climate crisis and affirms the Christian call to climate action.
Following Jesus in a Warming World is an enjoyable read that seamlessly blends together history, theology, personal story, and practical tips. Kyle offers a succinct yet comprehensive review of how we got here and a hopeful look at where to go now. Grounded in the power and weight of story, this book paints a hopeful vision of the future – of the choices before us if we just follow the way of Jesus. Concluding with extremely practical and helpful ways to respond to the climate crisis, this book transforms from a compelling call to action to a guide book on how to get started.
This book also highlights the importance of community, and we hope you will share it with those around you – including and especially those who may be on the fence about how and why to act on climate. For those already taking action, this book offers solidarity and a renewed sense of hope. Order your copy today – you don't want to skip this book!