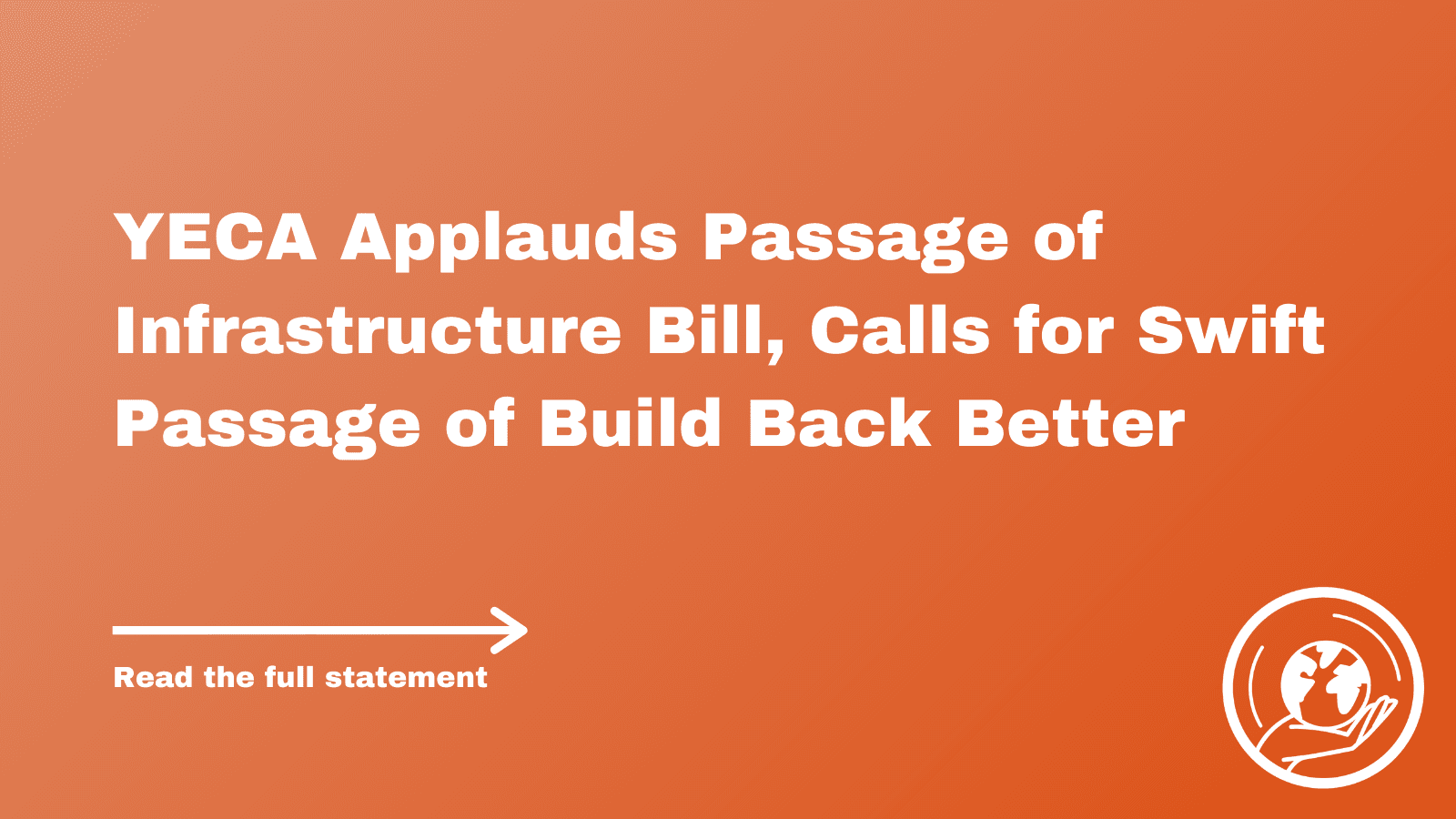 YECA thanks the House of Representatives for passing the bipartisan Infrastructure Investment and Jobs Act. Climate change should not be a partisan issue, and we thank all of the bill supporters, including the 13 Republicans, who voted for the bill. 
Over 255 young Christians joined us in calling on Congress to include bold climate and environmental provisions in a final infrastructure package because it is well past time to address climate change. The Infrastructure Investment and Jobs Act will set the U.S. on the path toward a better future by investing in clean energy transmission, lead pipe removal, public transit, electric vehicle charging stations, reclaiming abandoned mines, and plugging orphaned gas wells.
This historic bill is a welcome and needed step from Congress, but it is not enough. There is still more work to be done. It is time to end the procrastination and political games. We call on Congress to continue addressing the climate crisis by implementing bold policies and plans, including the Build Back Better Act.