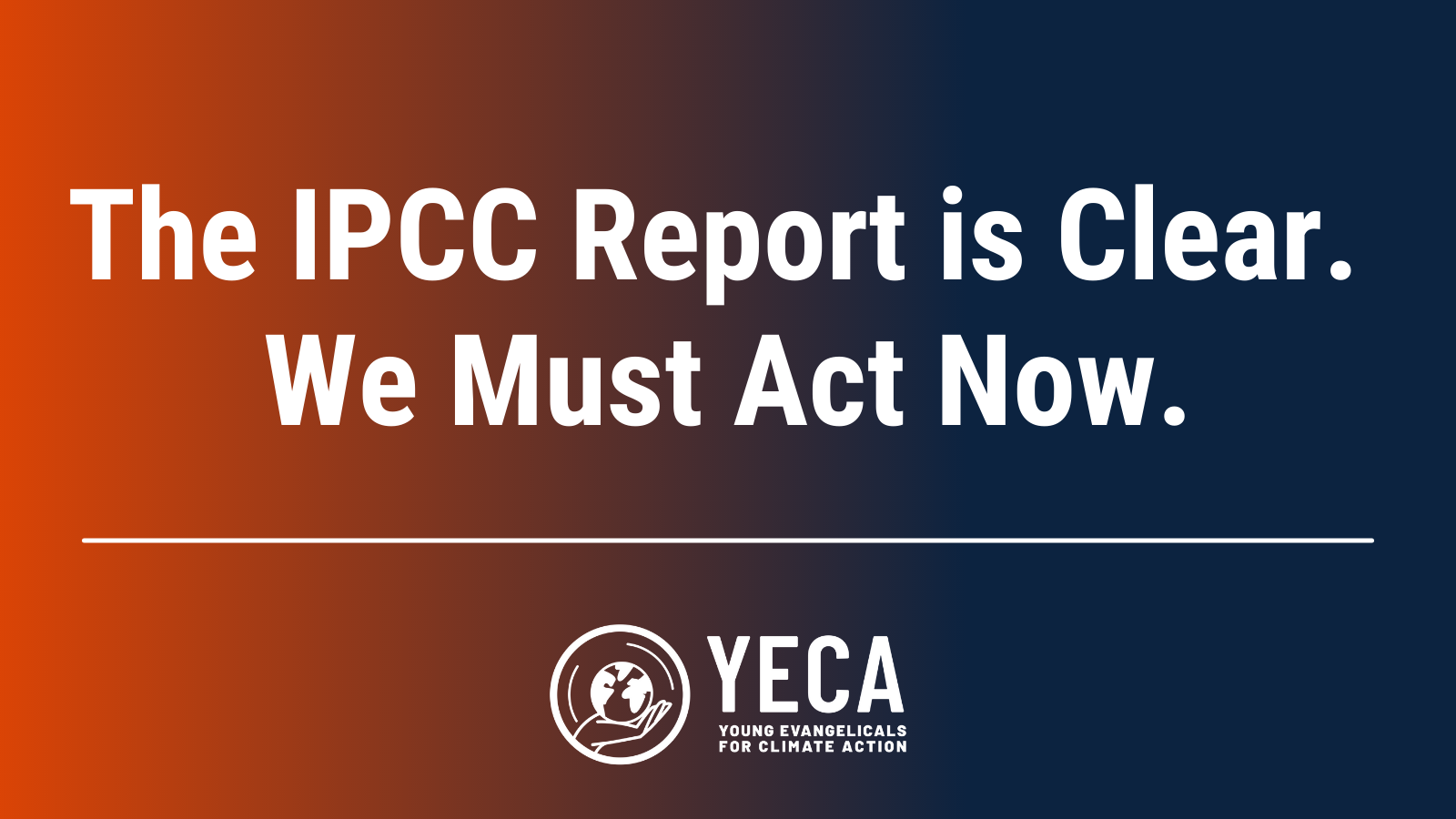 Earlier this week, the Intergovernmental Panel on Climate Change (IPCC) released a report that confirms the urgency of the climate crisis.
In response, YECA National Organizer and Spokesperson Tori Goebel released the following statement:
"Climate anxiety is all too real and the striking new report from the IPCC has confirmed our deepest worries about the climate crisis. Climate change is here, it is caused by humans, and it is getting worse. As the report states, 'It is unequivocal that human influence has warmed the atmosphere, ocean and land...Widespread and rapid changes in the atmosphere, ocean, cryosphere and biosphere have occurred.' What's more, 'Human-induced climate change is already affecting many weather and climate extremes in every region across the globe.' 
"As young people, it is only natural to worry about our future and the well-being of our neighbors. This new report is alarming indeed, but we are not without hope. There is still time to act. Climate change is already hurting communities but there is much to be done to limit the worst impacts of our changing climate. We have the incredible opportunity to not only address climate change but to improve lives right now. Ending fossil fuel pollution, halting deforestation, and building a cleaner future can lead to improved health outcomes, increased access to food and water, and more resilient communities. Building a better future will be a challenge, but we must meet the realities of the climate crisis with the love and boldness required by our calling to love God and love our neighbors (Matthew 22:36-40). 
"We need to heed the warnings of this important, trustworthy report that cites over 14,000 studies and represents eight years of work from 234 authors in 66 countries. Scientists have been sounding the alarm for decades and it is time for decision makers to listen. Individual action will not be enough to stave off the worst impacts of our changing climate. It is time to cut emissions and hold corporate polluters accountable. We must build stronger, more resilient communities. We need to care for and invest in frontline communities. Congress can act now by swiftly passing a bold, robust infrastructure plan that includes a new CCC and commitments to justice. Church leaders can respond by talking about climate change and our biblical calling to care for creation—humans and nature alike. We have a moral responsibility to respond to this latest report and take action.
"We do not have time to waste. It is time for serious, bold action and YECA will continue to strive for climate justice. Join us."
Learn more about the IPCC report here.
---
There is much work yet to be done. Check out these ways to get involved and advocate for a clean, healthy future!